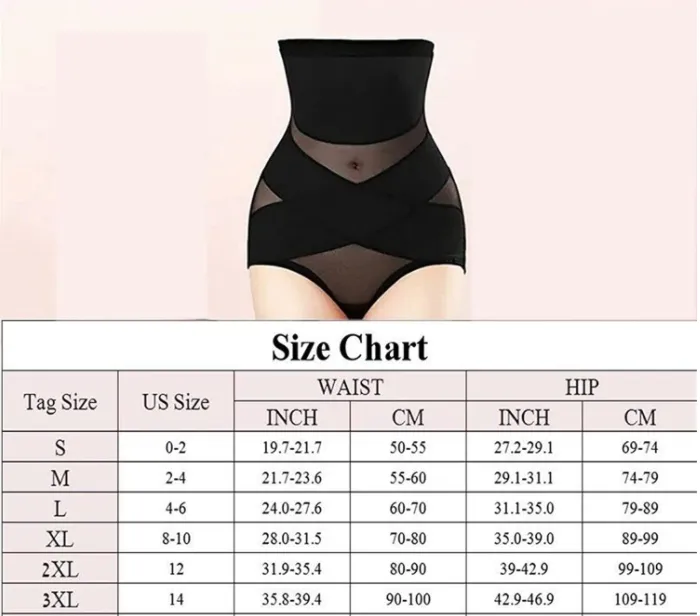 Due to the beam effect, it will be tight to wear, please refer to the size selection, suggest you can one size larger
Tone & reshape your belly and butt with these Cross-Compression Abs Shaping Pants!
Crafted in a Cross-knitting pattern which facilitates cellulite destruction meanwhile accentuating your curves by butt lifting and tummy control.
Intelligent polyamide microfibre provides compression to improve blood circulation which smooths out your bumps & bulges to give you a curvier silhouette!
FEATURES
PROVIDES HOUR GLASS FIGURE. Continuous fat burning & slimming effect giving you a visibly reduced waistline of 1-4 inches. Use it as waist trainer & postpartum recovery!
TUMMY CONTROL AND BUTT LIFTER. Firmed and flattened midsection while hiding your excess fat and lift the hip at the same time!
TIGHTENS AND FIRMS SKIN. Tightens loose skin on belly, butt, hips & upper legs. Reduces your 'orange peel' cellulite effect.
SEAMLESS DESIGN. Seamless & double-layer waistband smooth all over making it perfect under any dress.
WON'T ROLL UP OR DOWN. This compression pants won't roll up or down when you are wearing it. Easy to pull up and stay where you put it.
PERFECT FOR EVERYDAY WEAR. Extra soft, breathable & stretchy material for ultimate comfort. Ideal to use at work, home, and gym!
PACKAGE INCLUDES:
1PC X Cross Compression Abs Shaping Pants